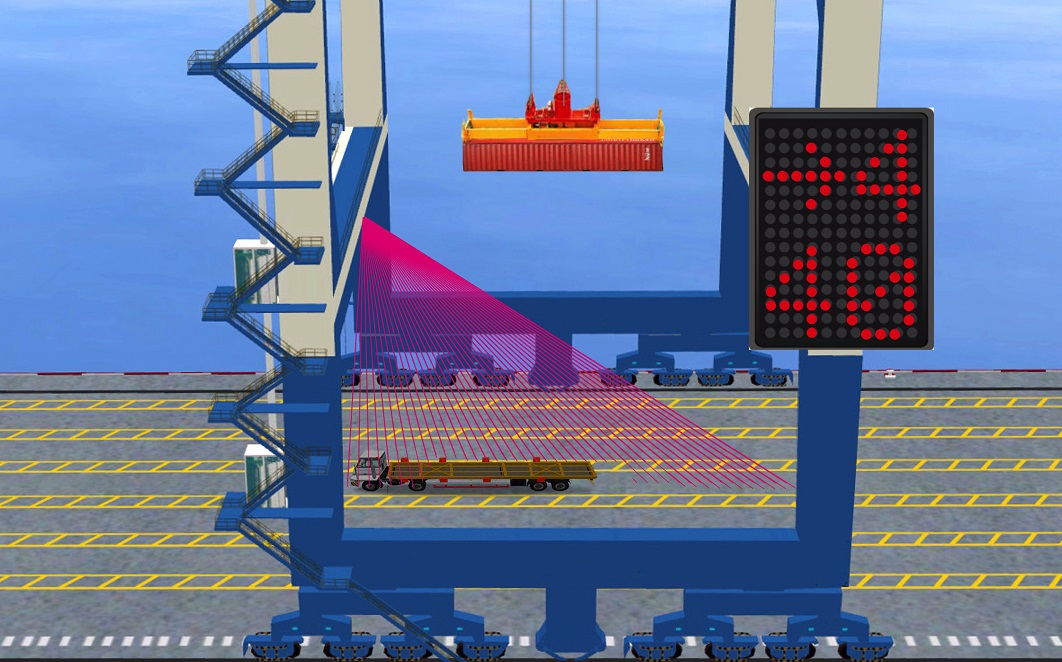 General description
System is designed to align container truck under STS with visual display to drivers so that truck drivers don't have to repeat aligning back and forth.
CPS utilizes LiDAR sensor to detect accurately the truck position and guide truck to park at correct position before spreader comes.
Technical Specifications
System accuracy: ±125px
Support up to 8 truck lanes under STS
Working temperature: -30℃ ~ +50℃
System initialization time: <3min
System functions
Align trucks with visual display to drivers
Prevent spreader/its load crashing on truck cabin when truck is not fully aligned
Visual panels display free-to-go with traffic light to prevent spreader being pulled by truck
Cover up to 8 lanes with LiDAR rotating device
Able to recognize various types of chassis
Key features
Support operation in multiple lanes and bi-directional
Automatically detect truck direction and correct parking position
Compatible to multiple LiDAR brands eg. SICK, HOKUYO, etc.
Able to be extended to work with dual spreaders
Compatible to different types of chassis and containers
STS Chassis Positioning System(STS CPS)