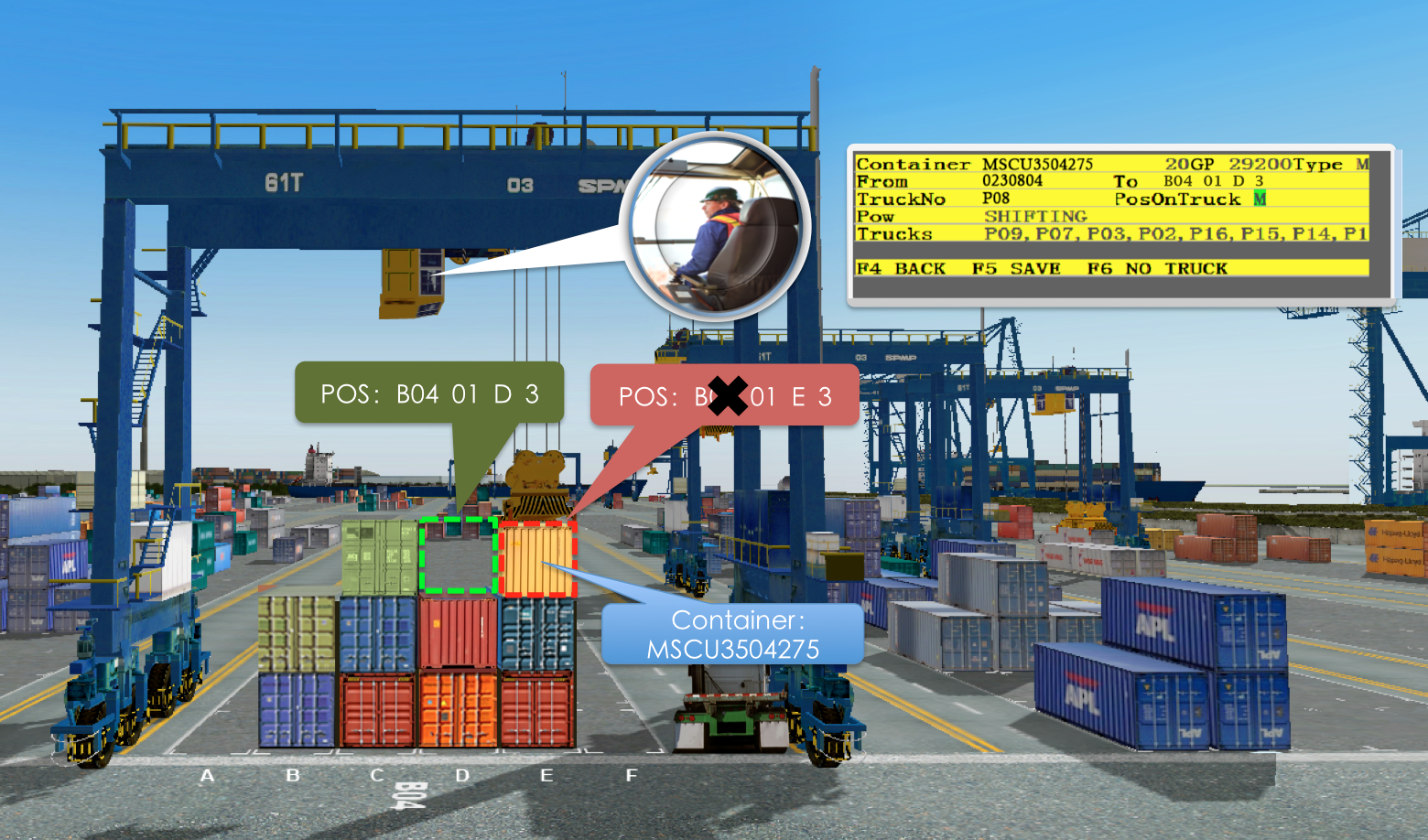 General description
Statistics say there is a average stacking error of 3‰ in container handling, which will cause to shuffle containers and lower efficiency. PDS is designed to obtain the real-time position and verify which with TOS job order. Handled container position will be automatically updated.
Technical Specifications
Satellite positioning accuracy: 20px + 1ppm(RMS)
Container position accuracy: ±500px
System functions
Obtain handled container position in real-time and accurate manner
Two working modes for selection: 1) spreader lock control with wrong container position; 2) update real-time position to TOS
Self-checking function by generating alert with system fault, which doesn't affect crane system
Key features
Positioning compatible to GPS/GLONASS/BDS/ GALIENO, which is independent from weather and reference structure
Combine data from satellite positioning and crane encoders (gantry, trolley, hoist) to enhance accuracy
Compatible to various TOS provider such as NAVIS, COSMOS, HARBOR TOPS-C, HD CiTOS, CMPort TOS, CyberLogitec OPUS, etc.
Container Position Determination System(PDS)