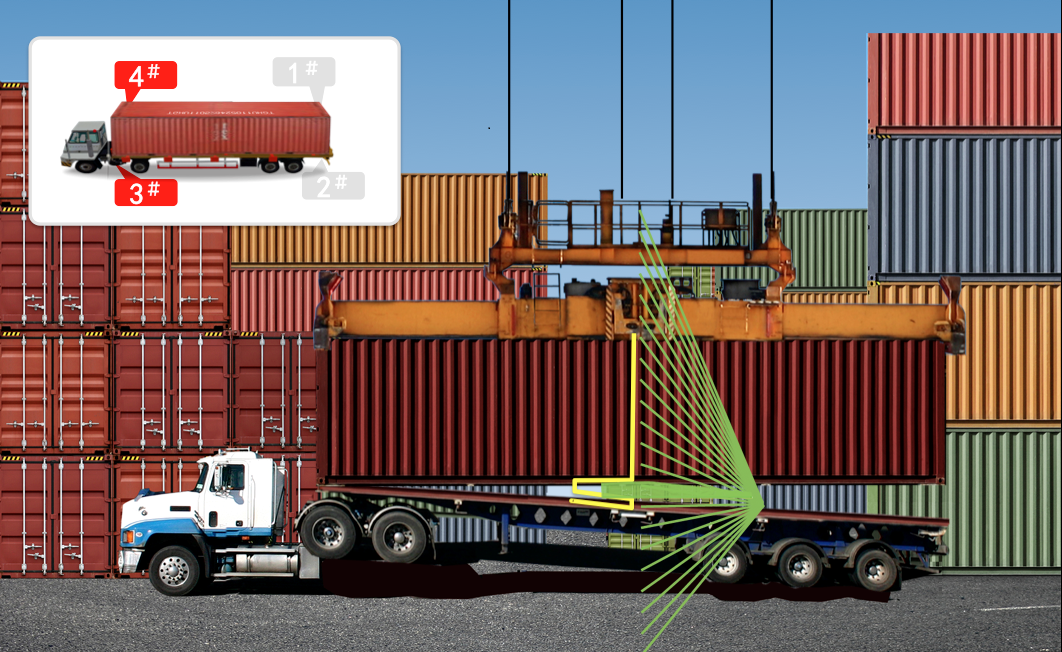 General description
Accidents could happen when locks between container and chassis are not open and chassis if lifted together with container. CLPS is designed using LiDAR sensor to determine such conditions and perform truck anti lifting.
Technical Specifications

LiDAR detection distance: 20m
LiDAR resolution and measurement error: 10mm/typ.±30mm
Lifting prevention distance: 1000px from ground
System initialization time: <=3min
Working temperature: -30℃ ~ +50℃
Protection grade: IP67 outdoor
System functions
Prevent chassis lift together with container
Support one and two truck lanes
Alert when truck lifting happens and hoist will be controlled
By-pass switch is provided as customized
Key features
Support various container configurations such as single 40ft, 20ft, twin 20ft, etc.
Compatible to various chassis types
Accuracy 100% for all lifting conditions
Prevention distance within 1000px for max. safety
Compatible to RTG/RMG
Chassis Lift Prevention System ( CLPS , Laser)