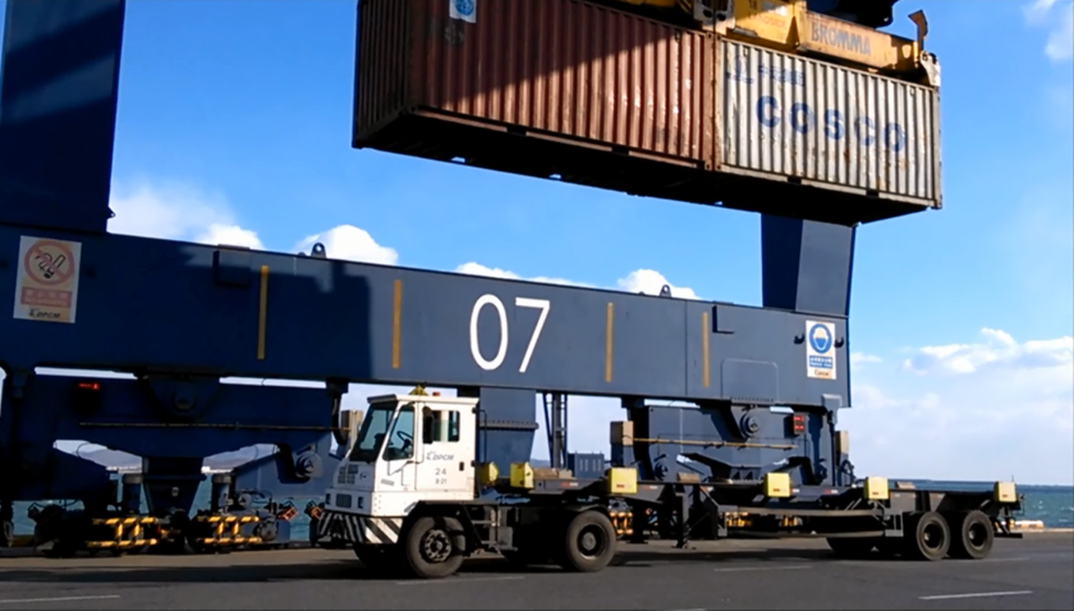 General description
2D CPS is not able to detect chassis and container profile and its posture, therefore not capable for automated or remote control crane operation.
3D CPS utilizes 3D Laser scanning to detect chassis/container position and posture in trolley direction and automatically guides truck to precisely correct position.
Technical Specifications
Alignment accuracy in gantry direction:<=±5cm

Alignment accuracy in trolley direction:<=±5cm
Truck 3D positioning accuracy: <=±5cm
Alignment time: <10s
Truck skew accuracy: <=±0.5°
System initialization time: <3min
System functions
Guide truck to park at correct operating position
Automatically detect chassis/container profile, position and posture
Prevent spreader/its load crashing on truck cabin when truck is not fully aligned
Visual panels display free-to-go with traffic light to prevent spreader being pulled by truck
Key features
Automatically detect truck direction and correct parking position
Compatible to multiple LiDAR brands eg. SICK etc.
Compatible to different types of chassis and containers
Chassis Positioning System(3D CPS)